16th November 2017.
Below is a good article produced by the Harvard Med School about the mechanisms behind depression and mood issues. Please be aware because this is a medical publication some of the treatment suggestions around drug therapy are emphasised. Many of the brain chemistry changes required to assist depression can also be achieved with manual therapy, exercise, dietary change and the use of non-pharmaceutical supplements and cognitive behavioural therapy. Also just because you have a gene that might predispose you to depression, the switching on or off of these genes is often related to lifestyle, stress and traumatic events in your life (especially when occurring over a long period of time and especially during childhood).
Overall a very good article
What causes depression?
Onset of depression more complex than a brain chemical imbalance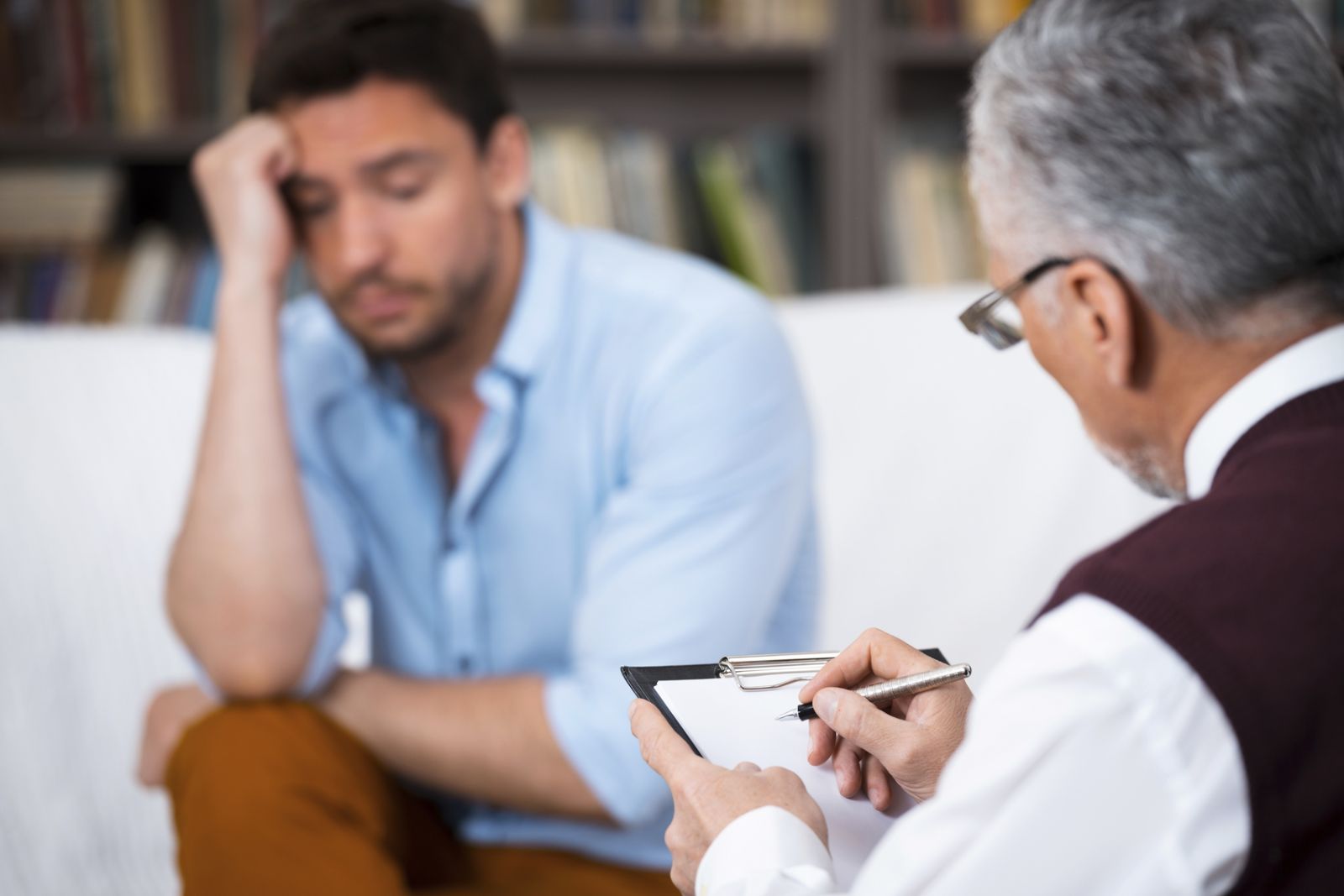 It's often said that depression results from a chemical imbalance, but that figure of speech doesn't capture how complex the disease is. Research suggests that depression doesn't spring from simply having too much or too little of certain brain chemicals. Rather, there are many possible causes of depression, including faulty mood regulation by the brain, genetic vulnerability, stressful life events, medications, and medical problems. It's believed that several of these forces interact to bring on depression.
To be sure, chemicals are involved in this process, but it is not a simple matter of one chemical being too low and another too high. Rather, many chemicals are involved, working both inside and outside nerve cells. There are millions, even billions, of chemical reactions that make up the dynamic system that is responsible for your mood, perceptions, and how you experience life.
With this level of complexity, you can see how two people might have similar symptoms of depression, but the problem on the inside, and therefore what treatments will work best, may be entirely different.
Researchers have learned much about the biology of depression. They've identified genes that make individuals more vulnerable to low moods and influence how an individual responds to drug therapy. One day, these discoveries should lead to better, more individualized treatment (see "From the lab to your medicine cabinet"), but that is likely to be years away. And while researchers know more now than ever before about how the brain regulates mood, their understanding of the biology of depression is far from complete.
What follows is an overview of the current understanding of the major factors believed to play a role in depression.
The brain's impact on depression
Popular lore has it that emotions reside in the heart. Science, though, tracks the seat of your emotions to the brain. Certain areas of the brain help regulate mood. Researchers believe that — more important than levels of specific brain chemicals — nerve cell connections, nerve cell growth, and the functioning of nerve circuits have a major impact on depression. Still, their understanding of the neurological underpinnings of mood is incomplete.
Regions that affect mood
Increasingly sophisticated forms of brain imaging — such as positron emission tomography (PET), single-photon emission computed tomography (SPECT), and functional magnetic resonance imaging (fMRI) — permit a much closer look at the working brain than was possible in the past. An fMRI scan, for example, can track changes that take place when a region of the brain responds during various tasks. A PET or SPECT scan can map the brain by measuring the distribution and density of neurotransmitter receptors in certain areas.
Use of this technology has led to a better understanding of which brain regions regulate mood and how other functions, such as memory, may be affected by depression. Areas that play a significant role in depression are the amygdala, the thalamus, and the hippocampus (see Figure 1).
Research shows that the hippocampus is smaller in some depressed people. For example, in one fMRI study published in The Journal of Neuroscience, investigators studied 24 women who had a history of depression. On average, the hippocampus was 9% to 13% smaller in depressed women compared with those who were not depressed. The more bouts of depression a woman had, the smaller the hippocampus. Stress, which plays a role in depression, may be a key factor here, since experts believe stress can suppress the production of new neurons (nerve cells) in the hippocampus.
Researchers are exploring possible links between sluggish production of new neurons in the hippocampus and low moods. An interesting fact about antidepressants supports this theory. These medications immediately boost the concentration of chemical messengers in the brain (neurotransmitters). Yet people typically don't begin to feel better for several weeks or longer. Experts have long wondered why, if depression were primarily the result of low levels of neurotransmitters, people don't feel better as soon as levels of neurotransmitters increase.
The answer may be that mood only improves as nerves grow and form new connections, a process that takes weeks. In fact, animal studies have shown that antidepressants do spur the growth and enhanced branching of nerve cells in the hippocampus. So, the theory holds, the real value of these medications may be in generating new neurons (a process called neurogenesis), strengthening nerve cell connections, and improving the exchange of information between nerve circuits. If that's the case, medications could be developed that specifically promote neurogenesis, with the hope that patients would see quicker results than with current treatments.
Figure 1: Areas of the brain affected by depression
Amygdala: The amygdala is part of the limbic system, a group of structures deep in the brain that's associated with emotions such as anger, pleasure, sorrow, fear, and sexual arousal. The amygdala is activated when a person recalls emotionally charged memories, such as a frightening situation. Activity in the amygdala is higher when a person is sad or clinically depressed. This increased activity continues even after recovery from depression.
Thalamus: The thalamus receives most sensory information and relays it to the appropriate part of the cerebral cortex, which directs high-level functions such as speech, behavioral reactions, movement, thinking, and learning. Some research suggests that bipolar disorder may result from problems in the thalamus, which helps link sensory input to pleasant and unpleasant feelings.
Hippocampus: The hippocampus is part of the limbic system and has a central role in processing long-term memory and recollection. Interplay between the hippocampus and the amygdala might account for the adage "once bitten, twice shy." It is this part of the brain that registers fear when you are confronted by a barking, aggressive dog, and the memory of such an experience may make you wary of dogs you come across later in life. The hippocampus is smaller in some depressed people, and research suggests that ongoing exposure to stress hormone impairs the growth of nerve cells in this part of the brain.
Nerve cell communication
The ultimate goal in treating the biology of depression is to improve the brain's ability to regulate mood. We now know that neurotransmitters are not the only important part of the machinery. But let's not diminish their importance either. They are deeply involved in how nerve cells communicate with one another. And they are a component of brain function that we can often influence to good ends.
Neurotransmitters are chemicals that relay messages from neuron to neuron. An antidepressant medication tends to increase the concentration of these substances in the spaces between neurons (the synapses). In many cases, this shift appears to give the system enough of a nudge so that the brain can do its job better.
How the system works. If you trained a high-powered microscope on a slice of brain tissue, you might be able to see a loosely braided network of neurons that send and receive messages. While every cell in the body has the capacity to send and receive signals, neurons are specially designed for this function. Each neuron has a cell body containing the structures that any cell needs to thrive. Stretching out from the cell body are short, branchlike fibers called dendrites and one longer, more prominent fiber called the axon.
A combination of electrical and chemical signals allows communication within and between neurons. When a neuron becomes activated, it passes an electrical signal from the cell body down the axon to its end (known as the axon terminal), where chemical messengers called neurotransmitters are stored. The signal releases certain neurotransmitters into the space between that neuron and the dendrite of a neighboring neuron. That space is called a synapse. As the concentration of a neurotransmitter rises in the synapse, neurotransmitter molecules begin to bind with receptors embedded in the membranes of the two neurons (see Figure 2).
The release of a neurotransmitter from one neuron can activate or inhibit a second neuron. If the signal is activating, or excitatory, the message continues to pass farther along that particular neural pathway. If it is inhibitory, the signal will be suppressed. The neurotransmitter also affects the neuron that released it. Once the first neuron has released a certain amount of the chemical, a feedback mechanism (controlled by that neuron's receptors) instructs the neuron to stop pumping out the neurotransmitter and start bringing it back into the cell. This process is called reabsorption or reuptake. Enzymes break down the remaining neurotransmitter molecules into smaller particles.
When the system falters. Brain cells usually produce levels of neurotransmitters that keep senses, learning, movements, and moods perking along. But in some people who are severely depressed or manic, the complex systems that accomplish this go awry. For example, receptors may be oversensitive or insensitive to a specific neurotransmitter, causing their response to its release to be excessive or inadequate. Or a message might be weakened if the originating cell pumps out too little of a neurotransmitter or if an overly efficient reuptake mops up too much before the molecules have the chance to bind to the receptors on other neurons. Any of these system faults could significantly affect mood.
Kinds of neurotransmitters. Scientists have identified many different neurotransmitters. Here is a description of a few believed to play a role in depression:
Acetylcholine enhances memory and is involved in learning and recall.
Serotonin helps regulate sleep, appetite, and mood and inhibits pain. Research supports the idea that some depressed people have reduced serotonin transmission. Low levels of a serotonin byproduct have been linked to a higher risk for suicide.
Norepinephrine constricts blood vessels, raising blood pressure. It may trigger anxiety and be involved in some types of depression. It also seems to help determine motivation and reward.
Dopamine is essential to movement. It also influences motivation and plays a role in how a person perceives reality. Problems in dopamine transmission have been associated with psychosis, a severe form of distorted thinking characterized by hallucinations or delusions. It's also involved in the brain's reward system, so it is thought to play a role in substance abuse.
Glutamate is a small molecule believed to act as an excitatory neurotransmitter and to play a role in bipolar disorder and schizophrenia. Lithium carbonate, a well-known mood stabilizer used to treat bipolar disorder, helps prevent damage to neurons in the brains of rats exposed to high levels of glutamate. Other animal research suggests that lithium might stabilize glutamate reuptake, a mechanism that may explain how the drug smooths out the highs of mania and the lows of depression in the long term.
Gamma-aminobutyric acid (GABA) is an amino acid that researchers believe acts as an inhibitory neurotransmitter. It is thought to help quell anxiety.
Figure 2: How neurons communicate
An electrical signal travels down the axon.
Chemical neurotransmitter molecules are released.
The neurotransmitter molecules bind to receptor sites.
The signal is picked up by the second neuron and is either passed along or halted.
The signal is also picked up by the first neuron, causing reuptake, the process by which the cell that released the neurotransmitter takes back some of the remaining molecules.
Genes' effect on mood
Every part of your body, including your brain, is controlled by genes. Genes make proteins that are involved in biological processes. Throughout life, different genes turn on and off, so that — in the best case — they make the right proteins at the right time. But if the genes get it wrong, they can alter your biology in a way that results in your mood becoming unstable. In a genetically vulnerable person, any stress (a missed deadline at work or a medical illness, for example) can then push this system off balance.
Mood is affected by dozens of genes, and as our genetic endowments differ, so do our depressions. The hope is that as researchers pinpoint the genes involved in mood disorders and better understand their functions, treatment can become more individualized and more successful. Patients would receive the best medication for their type of depression.
Another goal of gene research, of course, is to understand how, exactly, biology makes certain people vulnerable to depression. For example, several genes influence the stress response, leaving us more or less likely to become depressed in response to trouble.
Perhaps the easiest way to grasp the power of genetics is to look at families. It is well known that depression and bipolar disorder run in families. The strongest evidence for this comes from the research on bipolar disorder. Half of those with bipolar disorder have a relative with a similar pattern of mood fluctuations. Studies of identical twins, who share a genetic blueprint, show that if one twin has bipolar disorder, the other has a 60% to 80% chance of developing it, too. These numbers don't apply to fraternal twins, who — like other biological siblings — share only about half of their genes. If one fraternal twin has bipolar disorder, the other has a 20% chance of developing it.
The evidence for other types of depression is more subtle, but it is real. A person who has a first-degree relative who suffered major depression has an increase in risk for the condition of 1.5% to 3% over normal.
One important goal of genetics research — and this is true throughout medicine — is to learn the specific function of each gene. This kind of information will help us figure out how the interaction of biology and environment leads to depression in some people but not others.
Temperament shapes behavior
Genetics provides one perspective on how resilient you are in the face of difficult life events. But you don't need to be a geneticist to understand yourself. Perhaps a more intuitive way to look at resilience is by understanding your temperament. Temperament — for example, how excitable you are or whether you tend to withdraw from or engage in social situations — is determined by your genetic inheritance and by the experiences you've had during the course of your life. Some people are able to make better choices in life once they appreciate their habitual reactions to people and to life events.
Cognitive psychologists point out that your view of the world and, in particular, your unacknowledged assumptions about how the world works also influence how you feel. You develop your viewpoint early on and learn to automatically fall back on it when loss, disappointment, or rejection occurs. For example, you may come to see yourself as unworthy of love, so you avoid getting involved with people rather than risk losing a relationship. Or you may be so self-critical that you can't bear the slightest criticism from others, which can slow or block your career progress.
Yet while temperament or world view may have a hand in depression, neither is unchangeable. Therapy and medications can shift thoughts and attitudes that have developed over time.
Stressful life events
At some point, nearly everyone encounters stressful life events: the death of a loved one, the loss of a job, an illness, or a relationship spiraling downward. Some must cope with the early loss of a parent, violence, or sexual abuse. While not everyone who faces these stresses develops a mood disorder — in fact, most do not — stress plays an important role in depression.
As the previous section explained, your genetic makeup influences how sensitive you are to stressful life events. When genetics, biology, and stressful life situations come together, depression can result.
Stress has its own physiological consequences. It triggers a chain of chemical reactions and responses in the body. If the stress is short-lived, the body usually returns to normal. But when stress is chronic or the system gets stuck in overdrive, changes in the body and brain can be long-lasting.
How stress affects the body
Stress can be defined as an automatic physical response to any stimulus that requires you to adjust to change. Every real or perceived threat to your body triggers a cascade of stress hormones that produces physiological changes. We all know the sensations: your heart pounds, muscles tense, breathing quickens, and beads of sweat appear. This is known as the stress response.
The stress response starts with a signal from the part of your brain known as the hypothalamus. The hypothalamus joins the pituitary gland and the adrenal glands to form a trio known as the hypothalamic-pituitary-adrenal (HPA) axis, which governs a multitude of hormonal activities in the body and may play a role in depression as well.
When a physical or emotional threat looms, the hypothalamus secretes corticotropin-releasing hormone (CRH), which has the job of rousing your body. Hormones are complex chemicals that carry messages to organs or groups of cells throughout the body and trigger certain responses. CRH follows a pathway to your pituitary gland, where it stimulates the secretion of adrenocorticotropic hormone (ACTH), which pulses into your bloodstream. When ACTH reaches your adrenal glands, it prompts the release of cortisol.
The boost in cortisol readies your body to fight or flee. Your heart beats faster — up to five times as quickly as normal — and your blood pressure rises. Your breath quickens as your body takes in extra oxygen. Sharpened senses, such as sight and hearing, make you more alert.
CRH also affects the cerebral cortex, part of the amygdala, and the brainstem. It is thought to play a major role in coordinating your thoughts and behaviors, emotional reactions, and involuntary responses. Working along a variety of neural pathways, it influences the concentration of neurotransmitters throughout the brain. Disturbances in hormonal systems, therefore, may well affect neurotransmitters, and vice versa.
Normally, a feedback loop allows the body to turn off "fight-or-flight" defenses when the threat passes. In some cases, though, the floodgates never close properly, and cortisol levels rise too often or simply stay high. This can contribute to problems such as high blood pressure, immune suppression, asthma, and possibly depression.
Studies have shown that people who are depressed or have dysthymia typically have increased levels of CRH. Antidepressants and electroconvulsive therapy are both known to reduce these high CRH levels. As CRH levels return to normal, depressive symptoms recede. Research also suggests that trauma during childhood can negatively affect the functioning of CRH and the HPA axis throughout life.
Early losses and trauma
Certain events can have lasting physical, as well as emotional, consequences. Researchers have found that early losses and emotional trauma may leave individuals more vulnerable to depression later in life.
Childhood losses. Profound early losses, such as the death of a parent or the withdrawal of a loved one's affection, may resonate throughout life, eventually expressing themselves as depression. When an individual is unaware of the wellspring of his or her illness, he or she can't easily move past the depression. Moreover, unless the person gains a conscious understanding of the source of the condition, later losses or disappointments may trigger its return.
The British psychiatrist John Bowlby focused on early losses in a number of landmark studies of monkeys. When he separated young monkeys from their mothers, the monkeys passed through predictable stages of a separation response. Their furious outbursts trailed off into despair, followed by apathetic detachment. Meanwhile, the levels of their stress hormones rose. Later investigators extended this research. One study found that the CRH system and HPA axis got stuck in overdrive in adult rodents that had been separated from their mothers too early in life. This held true whether or not the rats were purposely put under stress. Interestingly, antidepressants and electroconvulsive therapy relieve the symptoms of animals distressed by such separations.
The role of trauma. Traumas may also be indelibly etched on the psyche. A small but intriguing study in the Journal of the American Medical Association showed that women who were abused physically or sexually as children had more extreme stress responses than women who had not been abused. The women had higher levels of the stress hormones ACTH and cortisol, and their hearts beat faster when they performed stressful tasks, such as working out mathematical equations or speaking in front of an audience.
Many researchers believe that early trauma causes subtle changes in brain function that account for symptoms of depression and anxiety. The key brain regions involved in the stress response may be altered at the chemical or cellular level. Changes might include fluctuations in the concentration of neurotransmitters or damage to nerve cells. However, further investigation is needed to clarify the relationship between the brain, psychological trauma, and depression.
Seasonal affective disorder: When winter brings the blues
Many people feel sad when summer wanes, but some actually develop depression with the season's change. Known as seasonal affective disorder (SAD), this form of depression affects about 1% to 2% of the population, particularly women and young people.
SAD seems to be triggered by more limited exposure to daylight; typically it comes on during the fall or winter months and subsides in the spring. Symptoms are similar to general depression and include lethargy, loss of interest in once-pleasurable activities, irritability, inability to concentrate, and a change in sleeping patterns, appetite, or both.
To combat SAD, doctors suggest exercise, particularly outdoor activities during daylight hours. Exposing yourself to bright artificial light may also help. Light therapy, also called phototherapy, usually involves sitting close to a special light source that is far more intense than normal indoor light for 30 minutes every morning. The light must enter through your eyes to be effective; skin exposure has not been proven to work. Some people feel better after only one light treatment, but most people require at least a few days of treatment, and some need several weeks. You can buy boxes that emit the proper light intensity (10,000 lux) with a minimal amount of ultraviolet light without a prescription, but it is best to work with a professional who can monitor your response.
There are few side effects to light therapy, but you should be aware of the following potential problems:
Mild anxiety, jitteriness, headaches, early awakening, or eyestrain can occur.
There is evidence that light therapy can trigger a manic episode in people who are vulnerable.
While there is no proof that light therapy can aggravate an eye problem, you should still discuss any eye disease with your doctor before starting light therapy. Likewise, since rashes can result, let your doctor know about any skin conditions.
Some drugs or herbs (for example, St. John's wort) can make you sensitive to light.
If light therapy isn't helpful, antidepressants may offer relief.
Medical problems
Certain medical problems are linked to lasting, significant mood disturbances. In fact, medical illnesses or medications may be at the root of up to 10% to 15% of all depressions.
Among the best-known culprits are two thyroid hormone imbalances. An excess of thyroid hormone (hyperthyroidism) can trigger manic symptoms. On the other hand, hypothyroidism, a condition in which your body produces too little thyroid hormone, often leads to exhaustion and depression.
Heart disease has also been linked to depression, with up to half of heart attack survivors reporting feeling blue and many having significant depression. Depression can spell trouble for heart patients: it's been linked with slower recovery, future cardiovascular trouble, and a higher risk of dying within about six months. Although doctors have hesitated to give heart patients older depression medications called tricyclic antidepressants because of their impact on heart rhythms, selective serotonin reuptake inhibitors seem safe for people with heart conditions.
The following medical conditions have also been associated with mood disorders:
degenerative neurological conditions, such as multiple sclerosis, Parkinson's disease, Alzheimer's disease, and Huntington's disease
stroke
some nutritional deficiencies, such as a lack of vitamin B12
other endocrine disorders, such as problems with the parathyroid or adrenal glands that cause them to produce too little or too much of particular hormones
certain immune system diseases, such as lupus
some viruses and other infections, such as mononucleosis, hepatitis, and HIV
cancer
erectile dysfunction in men.
When considering the connection between health problems and depression, an important question to address is which came first, the medical condition or the mood changes. There is no doubt that the stress of having certain illnesses can trigger depression. In other cases, depression precedes the medical illness and may even contribute to it. To find out whether the mood changes occurred on their own or as a result of the medical illness, a doctor carefully considers a person's medical history and the results of a physical exam.
If depression or mania springs from an underlying medical problem, the mood changes should disappear after the medical condition is treated. If you have hypothyroidism, for example, lethargy and depression often lift once treatment regulates the level of thyroid hormone in your blood. In many cases, however, the depression is an independent problem, which means that in order to be successful, treatment must address depression directly.
An out-of-sync body clock may underlie SAD and other mood disorders
Research into one form of depression — seasonal affective disorder (SAD) — has uncovered another potential factor in mood disorders: an internal body clock that has gone awry.
Experts don't fully understand the cause of SAD, but a leading theory has been that the hormone melatonin plays a role. The brain secretes melatonin at night, so longer periods of darkness in the winter months may spur greater production of this hormone. Some researchers believe light therapy has been helpful in treating SAD because exposure to light artificially lengthens daytime and decreases melatonin production.
But another theory has emerged: that SAD stems, at least partly, from an out-of-sync body clock. The researchers who propose this idea suggest that light therapy works because it resets the body's internal clock.
Each of us has a biological clock that regulates the circadian (meaning "about a day") rhythm of sleeping and waking. This internal clock — which is located in a small bundle of brain cells called the suprachiasmatic nucleus and gradually becomes established during the first months of life — controls the daily ups and downs of biological patterns, including body temperature, blood pressure, and the release of hormones. Although the clock is largely self-regulating, it responds to several cues to keep it set properly, including light and melatonin production.
When researchers expose people to light at intervals that are at odds with the outside world, this resets the subjects' biological clocks to match the new light input. Likewise, melatonin affects the body clock. It's produced in a predictable daily rhythm by the pineal gland, with levels climbing after dark and ebbing after dawn. Scientists believe this daily light-sensitive pattern helps keep the sleep/wake cycle on track.
Beyond SAD
A case is being made that circadian rhythms influence other mood disorders as well. Studies have uncovered out-of-sync circadian rhythms among people with bipolar disorder, schizophrenia, borderline personality disorder, or night eating disorder.
Figure 3: Getting back in sync
Medications
Sometimes, symptoms of depression or mania are a side effect of certain drugs, such as steroids or blood pressure medication. Be sure to tell your doctor or therapist what medications you take and when your symptoms began. A professional can help sort out whether a new medication, a change in dosage, or interactions with other drugs or substances might be affecting your mood.
Table 1 lists drugs that may affect mood. However, keep in mind the following:
Researchers disagree about whether a few of these drugs — such as birth control pills or propranolol — affect mood enough to be a significant factor.
Most people who take the medications listed will not experience mood changes, although having a family or personal history of depression may make you more vulnerable to such a change.
Some of the drugs cause symptoms like malaise (a general feeling of being ill or uncomfortable) or appetite loss that may be mistaken for depression.
Even if you are taking one of these drugs, your depression may spring from other sources.
Table 1: Medications that may cause depression
Antimicrobials, antibiotics, antifungals, and antivirals
acyclovir (Zovirax); alpha-interferons; cycloserine (Seromycin); ethambutol (Myambutol); levofloxacin (Levaquin); metronidazole (Flagyl); streptomycin; sulfonamides (AVC, Sultrin, Trysul); tetracycline
Heart and blood pressure drugs
beta blockers such as propranolol (Inderal), metoprolol (Lopressor, Toprol XL), atenolol (Tenormin); calcium-channel blockers such as verapamil (Calan, Isoptin, Verelan) and nifedipine (Adalat CC, Procardia XL); digoxin (Digitek, Lanoxicaps, Lanoxin); disopyramide (Norpace); methyldopa (Aldomet)
Hormones
anabolic steroids; danazol (Danocrine); glucocorticoids such as prednisone and adrenocorticotropic hormone; estrogens (e.g., Premarin, Prempro); oral contraceptives (birth control pills)
Tranquilizers, insomnia aids, and sedatives
barbiturates such as phenobarbital (Solfoton) and secobarbital (Seconal); benzodiazepines such as diazepam (Valium) and clonazepam (Klonopin)
Miscellaneous
acetazolamide (Diamox); antacids such as cimetidine (Tagamet) and ranitidine (Zantac); antiseizure drugs; baclofen (Lioresal); cancer drugs such as asparaginase (Elspar); cyclosporine (Neoral, Sandimmune); disulfiram (Antabuse); isotretinoin (Accutane); levodopa or L-dopa (Larodopa); metoclopramide (Octamide, Reglan); narcotic pain medications (e.g., codeine, Percodan, Demerol, morphine); withdrawal from cocaine or amphetamines
28th August 2017
8 non-invasive pain relief techniques that really work
Sometimes pain has a purpose it can alert us that we've sprained an ankle, for example. But for many people, pain can linger for weeks or even months, causing needless suffering and interfering with quality of life.If your pain has overstayed its welcome, you should know that you have more treatment options today than ever before. Here, we've listed eight techniques to control and reduce your pain that don't require an invasive procedure  or even taking a pill.
1. Cold and heat. These two tried-and-true methods are still the cornerstone of relieving pain for certain kinds of injuries. If a homemade hot or cold pack doesn't do the trick, try asking a physical therapist or chiropractor for their versions of these treatments, which can penetrate deeper into the muscle and tissue.
2. Exercise. Physical activity plays a crucial role in interrupting the "vicious cycle" of pain and reduced mobility found in some chronic conditions such as arthritis and fibromyalgia. Try gentle aerobic activities such as walking, swimming, or cycling.
3. Physical therapy and occupational therapy. These two specialties can be among your staunchest allies in the fight against pain. Physical therapists guide you through a series of exercises designed to preserve or improve your strength and mobility. Occupational therapists help you learn to perform a range of daily activities in a way that doesn't aggravate your pain.
4. Mind-body techniques. These techniques, which include meditation, mindfulness, and breathing exercises (among many others), help you restore a sense of control over your body and turn down the "fight or flight" response, which can worsen chronic muscle tension and pain.
5. Yoga and tai chi. These two exercise practices incorporate breath control, meditation, and gentle movements to stretch and strengthen muscles. Many studies have shown that they can help people manage pain caused by a host of conditions, from headaches to arthritis to lingering injuries.
6. Biofeedback. This technique involves learning relaxation and breathing exercises with the help of a biofeedback machine, which turns data on physiological functions (such as heart rate and blood pressure) into visual cues such as a graph, a blinking light, or even an animation. Watching and modifying the visualizations gives you a degree of control over your body's response to pain.
7. Music therapy. Studies have shown that music can help relieve pain during and after surgery and childbirth. Classical music has proven to work especially well, but there's no harm in trying your favourite genre or listening to any kind of music can distract you from pain or discomfort.
8. Physical therapy / Massage. Not just an indulgence, physical therapy (eg Chiropractic) and massage can ease pain by working tension out of muscles and joints, relieving stress and anxiety, and possibly helping to distract you from pain by introducing a "competing" sensation that overrides pain signals.
Taken from Harvard Med School Health report
Why good posture matters                          14 Feb 17
"Stand up straight." That's timeless advice we've probably all heard at one time or another. It's worth heeding. Good posture is important to balance: by standing up straight, you centre your weight over your feet. This also helps you maintain correct form while exercising, which results in fewer injuries and greater gains. And working on balance can even strengthen your abilities in tennis, golf, running, dancing, skiing — and just about any other sport or activity.
Not an athlete? It still pays to have good balance. Just walking across the floor or down the block requires good balance. So do rising from a chair, going up and down stairs, toting packages, and even turning to look behind you.
Poor posture isn't necessarily a bad habit, either. Physical reasons for poor posture include:
Inflexible muscles that decrease range of motion (how far a joint can move in any direction). For example, overly tight, shortened hip muscles tug your upper body forward and disrupt your posture. Overly tight chest muscles can pull your shoulders forward.
Muscle strength affects balance in a number of ways. The "core muscles" of the back, side, pelvis, and buttocks form a sturdy central link between your upper and lower body. Weak core muscles encourage slumping, which tips your body forward and thus off balance. Strong lower leg muscles also help keep you steady when standing.
The good news: You can improve your posture with a few simple exercises. Balance-specific workouts address posture and balance problems with exercises that build strength where it counts and stretches that loosen tight muscles. Quick posture checks in the mirror before and during balance exercises can also help you get the most from your regular workout. And increasing your core strength and flexibility can help you improve your posture noticeably in just a few weeks.
Good posture means:
chin parallel to the floor
shoulders even (roll your shoulders up, back, and down to help achieve this)
neutral spine (no flexing or arching to overemphasize the curve in your lower back)
arms at your sides with elbows straight and even
abdominal muscles braced
hips even
knees even and pointing straight ahead
body weight distributed evenly on both feet
When sitting down, keep your chin parallel to the floor; your shoulders, hips, and knees at even heights; and your knees and feet pointing straight ahead.
Special Health Report from Harvard Medical School.
Please check out this impassioned plea by one of Australia's most respected Paediatric Chiros for a fair go for Chiropractic care of Children      31 May 2016
What harm can having too little of a vitamin do? Consider this: Over the course of two months, a 62-year-old man developed numbness and a "pins and needles" sensation in his hands, had trouble walking, experienced severe joint pain, began turning yellow, and became progressively short of breath. The cause was lack of vitamin B12 in his bloodstream, according to a case report from Harvard-affiliated Massachusetts General Hospital published in The New England Journal of Medicine. It could have been worse—a severe vitamin B12 deficiency can lead to deep depression, paranoia and delusions, memory loss, incontinence, loss of taste and smell, and more.
The human body needs vitamin B12 to make red blood cells, nerves, DNA, and carry out other functions. The average adult should get 2.4 micrograms a day. Like most vitamins, B12 can't be made by the body . Instead, it must be gotten from food or supplements.
And therein lies the problem: Some people don't consume enough vitamin B12 to meet their needs, while others can't absorb enough, no matter how much they take in. As a result, vitamin B12 deficiency is relatively common, especially among older people. The National Health and Nutrition Examination Survey estimated that 3.2% of adults over age 50 have a seriously low B12 level, and up to 20% may have a borderline deficiency.
Are you at risk?
There are many causes for vitamin B12 deficiency. Surprisingly, two of them are practices often undertaken to improve health: a vegetarian diet and weight-loss surgery.
Plants don't make vitamin B12. The only foods that deliver it are meat, eggs, poultry, dairy products, and other foods from animals. Strict vegetarians and vegans are at high risk for developing a B12 deficiency if they don't eat grains that have been fortified with the vitamin or take a vitamin supplement. People who have stomach stapling or other form of weight-loss surgery are also more likely to be low in vitamin B12 because the operation interferes with the body's ability to extract vitamin B12 from food.
Conditions that interfere with food absorption, such celiac or Crohn's disease, can cause B12 trouble. So can the use of commonly prescribed heartburn drugs, which reduce acid production in the stomach (acid is needed to absorb vitamin B12). The condition is more likely to occur in older people due to the cutback in stomach acid production that often occurs with aging.
Recognizing a B12 deficiency
Vitamin B12 deficiency can be slow to develop, causing symptoms to appear gradually and intensify over time. It can also come on relatively quickly. Given the array of symptoms it can cause, the condition can be overlooked or confused with something else. Symptoms may include:
strange sensations, numbness, or tingling in the hands, legs, or feet
difficulty walking (staggering, balance problems)
a swollen, inflamed tongue
yellowed skin (jaundice)
difficulty thinking and reasoning (cognitive difficulties), or memory loss
paranoia or hallucinations
weakness
fatigue
While an experienced physician may be able to detect a vitamin B12 deficiency with a good interview and physical exam, a blood test is needed to confirm the condition.
Early detection and treatment is important. "If left untreated, the deficiency can cause severe neurologic problems and blood diseases," says Dr. Bruce Bistrian, chief of clinical nutrition at Harvard-affiliated Beth Israel Deaconess Medical Center.
B proactive
It's a good idea to ask your doctor about having your B12 level checked if you:
are over 50 years old
take a proton-pump inhibitor (such as Nexium or Prevacid) or H2 blocker (such as Pepcid or Zantac)
take metformin (a diabetes drug)
are a strict vegetarian
have had weight-loss surgery or have a condition that interferes with the absorption of food
A serious vitamin B12 deficiency can be corrected two ways: weekly shots of vitamin B12 or daily high-dose B12 pills. A mild B12 deficiency can be corrected with a standard multivitamin.
In many people, a vitamin B12 deficiency can be prevented. If you are a strict vegetarian or vegan, it's important to eat breads, cereals, or other grains that have been fortified with vitamin B12, or take a daily supplement. A standard multivitamin delivers 6 micrograms, more than enough to cover the average body's daily need.
Article Taken from Harvard Medical School "healthbeat"
Blog from Dr Tanya                                                                                                        4/5/16
Rhythmic footsteps…       A silent mind…
After four days of hiking in the wilderness I noticed I had not experienced one recognisable thought for hours. Yes, hours!
The usually incessant stream of words chattering away in the background of my mind had stopped.  Silence… This was new.
With lives filled to overflowing, many of us are so wound up that we never (or rarely ever) get to experience the silence that waits behind a constant internal dialogue of thought.  A wound up mind easily becomes a stressed out one.  Our physiology follows producing a state of chronic stress.  We become stuck in our "fight or flight" response, our bodies and minds awash with adrenalin and then cortisol as the stress response becomes ingrained.   And that's something we don't want!  Short term stress is useful to protect us from danger or rally us to action.  But stress that is chronically maintained is a whole different state that ultimately depletes us and sets us up for poor physical and mental health outcomes.
Discussion about stress, its effects and management, abounds in health care circles and the media.  Sometimes the many technical details and suggested management strategies only serve to add yet another layer of preoccupation to our already swirling mass of thoughts.
So; back to hiking, and that silent mind…
What struck me about experiencing such absence of thought was the sense of calm and peace I felt.  It was such a stark and glaring contrast to my usual daily experience.   It was like the quiet moment when we realise the power has been cut and the background whirr of our electrically driven lives goes silent.  We can stop "doing" and just "be".
At the core of this "stress issue" is our own sense of control over what we do in our lives.  We are constantly bombarded with information, media advertising and communications from a multitude of sources.  We live and work under artificial light in temperature controlled environments with recirculated air, feeding ourselves with ever increasing amounts of processed artificial foods for convenience and to save time.  While I'm not suggesting we all go hiking in the wilderness for days at a time (as lovely as that can be!), there are some elements of that experience that can be brought into the "every day" creating space for more quiet and calm. Our bodies and minds are wired to respond to nature, its quiet gentle sounds, fresh air and natural light. We thrive on fresh unprocessed food and clean water.
We can take control and make some choices about how we live. There are always aspects of life that are non- negotiable but there are also times where we can do things differently.  We can choose to turn off our phones, I-pads, lap tops and televisions.  We can say no to that extra request to go out/help out etc. if we need to slow down.  We can seek out moments in nature, even if it's just sitting under a tree or on some grass for a few moments, perhaps beside a window with an outlook.  Bring plants inside to refresh the air and give life to our homes and offices.  Make an effort to include more fresh food in our diets.  And perhaps most basic of all, take a moment to just breathe.
Any of these choices are a step in a calming direction. One small choice at a time can add up to a difference to the level of stress we experience.
We can make changes to how we live.
The world won't end. But, we may just find a small moment of silence.
Some great Tips for mindfulness and relaxation from my old school friend David Beard                                                                                                                          24/3/16
http://eepurl.com/bUEDoX
Blog from Dr Tanya                                                                                                  9/3/16
Holidays are good for your health!
In our modern fast paced world, life can feel like a never ending "to do" list full of constant pressure. The 24/7 accessibility of communication technologies seems to only add stress to our lives rather than fulfilling the promise of more free time.  It is very easy to find ourselves in a state of perpetual business that is difficult to step away from.  Relaxation and recreation time is increasingly sacrificed and the work/life balance so many people seek appears to be more illusion than reality.
We have flexible work hours and the ability to work from home. We have mobile phones and conference calls, virtual team meetings and remote access to office systems from our home computers. We can even log in and work while we travel to the office or other locations. A generation ago our working lives were more clearly defined.  Travel to and from work provided a buffer between our working and personal lives.  Working hours were less flexible, managers and colleagues rarely called after the working day was over.  We had a clearer definition between work and leisure time that allowed us the ability rest and relax in a way that seems indulgent, even luxurious from our modern perspective.
Too much stress can have a negative impact on our health.  What many of us fail to realise is how serious that impact can be.  Holidays are a wonderful antidote and it happens that scientific research unequivocally backs this up.  In a study published in the journal Psychosomatic Medicine in 2000, 12,000 men were followed for nine years.  Those men who failed to take annual holidays had a 21% higher risk of death from all causes and a 32% higher risk of a fatal heart attack!1  Data from the famous Framingham Heart Study, was analysed by John Hopkins researchers and results published in the American Journal of Epidemiology. Patients in the study were evaluated over a period of 20 years.  It was found that women who took holidays once every six years or less often were nearly eight times more likely to develop coronary heart disease or have a heart attack than women who vacationed twice per year.2  These statistics speak loud and clear.  By working too much we deplete ourselves and risk serious long term consequences.
Australian workers are increasingly taking fewer holidays.  According to Sydney academic, Rodney Tiffen, Australians have the longest working year of any Western nation for which data is available.3 With an average work load of 1855 hours per year, Australians work longer hours than Americans, the Japanese and all Europeans.  Annual leave accrual by full-time Australian employees has risen by 11% between 2006 and 2008.4 Reasons for these trends are varied, as are the consequences to our health. While life threatening illness is clearly a high risk result of overwork, milder health concerns are often our body's way of warning us that more serious issues may be developing.  Backache, headache, eye strain, insomnia, fatigue, dizziness, appetite disturbances and gastrointestinal distress are all possible responses to our body's chronic state of stress.5
With the blurring of boundaries between our working and personal lives it is all too easy to find ourselves becoming increasingly absorbed with work related tasks, neglecting our need to take time out.  Our bodies and minds need breathing space. For the sake of our health we need to find new ways to redefine the boundary between our working and personal lives.  When work increasingly encroaches on our lifestyle, choosing to take a holiday provides an opportunity where we can remove ourselves from work in all its forms and immerse ourselves in a completely different environment and experience.
Are you one of the many Australians who haven't had a holiday in a while? Perhaps it's time to consider using up some of that accrued annual leave?  Maybe it's time to stop putting off "taking time off", reduce your long term health risks and enjoy a good dose of holiday fun!
Dr Tanya Betts
References;
1) Brooks B. Gump and Karen A. Matthews, "Are Vacations Good for Your Health? The 9- Year Mortality Experience after the Multiple Risk factor Intervention Trial,"           Psychosomatic Medicine 62, no. 5 (September/October 2000): 608-12.
2) Elaine D. Eaker, Joan Pinsky, and William P. Castelli, "Myocardial Infarction and Coronary        Death among Women: Psychosocial Predictors from a 20-Year follow-Up of Women       in the Framingham Study," American Journal of Epidemiology 135, no. 8 (April 15,        1992): 854-64.
3) Rodney Tiffen and Ross Gittins, How Australia Compares: Cambridge University Press, 2009.
4) University of NSW Business School, "Leave up your Sleeve: Productive, or         Destructive,"   Business Think, July 17th 2010.
5) Lissa Rankin, M.D., Mind Over Medicine: Scientific Proof You Can Heal Yourself, Hay House      Australia Pty. Ltd. 2015.
Interesting article about obesity and emotional eating                                18/02/16
http://www.abc.net.au/news/2016-02-18/emotional-eating-fuelling-australias-obesity-epidemic/7175204
Want a stronger core? Skip the sit-ups                                                                     28/12/15
Sit-ups once ruled as the way to tighter abs and a slimmer waistline, while "planks" were merely flooring. Now planks — exercises in which you assume a position and hold it — are the gold standard for working your core, while classic sit-ups and crunches have fallen out of favor. Why the shift?
One reason is that sit-ups are hard on your back — they push your curved spine against the floor and work your hip flexors, the muscles that run from the thighs to the lumbar vertebrae in the lower back. When the hip flexors are too strong or too tight, they tug on the lower spine, which can create lower back discomfort.
Want to bring more power to athletic pursuits? Build up your balance and stability? Or simply make everyday acts like bending, turning, and reaching easier? A strong, flexible core underpins all these goals. Core muscles need to be strong, yet flexible, and core fitness should be part of every exercise program.
Second, planks recruit a better balance of muscles on the front, sides, and back of the body during exercise than do sit-ups, which target just a few muscles. (Your core goes far beyond your abdominal muscles.)
Finally, activities of daily living, as well as sports and recreational activities, call on your muscles to work together, not in isolation. Sit-ups or crunches strengthen just a few muscle groups. Through dynamic patterns of movement, a good core workout helps strengthen the entire set of core muscles you use every day.
Article Taken from Harvard Medical School "healthbeat"
Exercise is an effective stress-buster                                                                                     25/11/15
If exercise were available as a pill, experts say, everyone would be taking it. One reason is that exercise is very good at defusing stress. If you exercise — especially right when the stress response is triggered — you burn off stress hormones just as nature intended, instead of letting them pile up.
What's more, just about any form of motion on a regular basis helps relieve pent-up tension. Rhythmic, repetitive movements, such as walking, running, swimming, bicycling, and rowing — and specific types of exercise such as yoga, tai chi, and qigong — actually elicit the relaxation response, too. Regularly engaging in these kinds of activities can help you ward off everyday stress.
To boost the stress-relief rewards, you'll need to shift your attention to become aware of yourself — what and how you're feeling — and your surroundings during exercise. This should leave you feeling calmer and more centered.
During physical activity, try to become aware of how your breathing complements the activity. Breathe rhythmically and coordinate your breathing with your movements, focusing your attention mindfully on the sensations in your body. When disruptive thoughts intrude, gently turn your mind away from them and focus on moving and breathing.
Keep it simple — you don't always need to sign up for a special exercise class. A mindful walk can do wonders. As you walk, expand your awareness to the sights and smells around you. Notice the freshly mown grass, flowers, fallen leaves, sun-dappled trees, or gray clouds. How does the outside air feel against your body? How does the surface beneath your feet feel and sound? What thoughts are moving through your head?
Article Taken from Harvard Medical School "healthbeat"